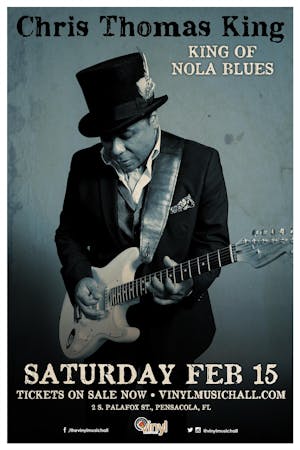 Presented by Vinyl Music Hall
Chris Thomas King
Mama Lucky
$10.00 - $40.00
Tickets At The Door
Chris Thomas King- King of Nola Blues at Vinyl Music Hall
All Ages * Additional $5 Cash Surcharge At The Door For Under 21 * General Admission- Seated And Standing Room Only * Seated Tickets Will Be On A Strictly First Come/ First Serve Basis With The Exception Of Front Row Ticket Holders * However A Seated Ticket Guarantees You A Seat In The Selected Seating Area * Posted Times Are Door Times- Events Generally Begin 30-60 Minutes After Doors Open
Chris Thomas King (born October 14, 1962 in Baton Rouge, Louisiana) is an American blues musician and actor. He is the son of blues musician Tabby Thomas.
In the 2000 movie O' Brother, Where Art Thou?, he played legendary bluesman Tommy Johnson. On the "O Brother…" soundtrack he plays Skip James' "Hard Time Killing Floor Blues". In the 2004 movie Ray, he played bandleader Lowell Fulson. He has also appeared in several documentaries about the blues and about music.
He has won awards including "Album of the Year" for both Grammy Award and Country Music Awards. King has sold more than 10 million records in the United States.
Mama Lucky, aka, Linda Delgado, is a Texas roadhouse blues performer.
Originally from Orange, Texas, she was born and raised in southeast Texas, growing up with music inspired by country, blues, gospel, and the Louisiana swamps.
Traveling for fifteen years on the road, and over fifty years as a performer, she has performed with some legends, and for free on street corners. It is all about the music, and the love that goes into it.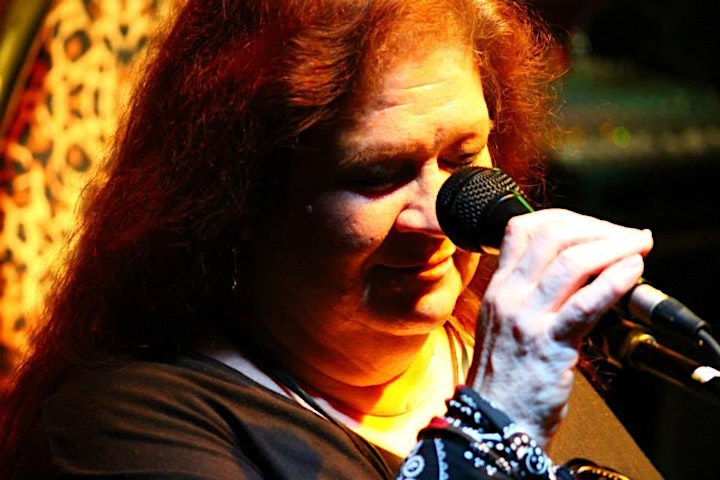 Venue Information:
Vinyl Music Hall
2 S. Palafox St.
Pensacola, FL, 32502